Floor Heating Is Good For Tile Or Is The Floor Good?
Here is High Quality Spc Vinyl Flooring manufacturer talking about Floor heating is good for tile or is the floor good.
If you have any idea about Waterproof Vinyl Flooring, welcome to contact us and discuss.
There are a thousand years of doubt in the decoration industry, that is: is the living room paving tile well, or is it good to lay the floor?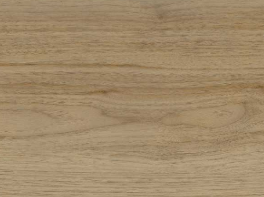 First, the price
Tiles: Wood floors are slightly higher than tiles, but wood floors can be reused.

Floor: Tiles are more fragile and labor costs are more expensive. Therefore, weigh the pros and cons, wooden floors are still relatively cost-effective.

Second, thermal conductivity

Tile: The thermal conductivity is better. Generally, after the floor heating is started, the temperature is raised without preheating. The bare feet are on the top and may burn to the feet. But when there are two sides, the tiles heat up fast, and the temperature is also fast.

Floor: Although the thermal conductivity of the wooden floor is not as good as the tile, it has a good thermostatic effect. It is also cooling down, the tile will quickly become cold, and the wooden floor will remain for a while.

Third, environmental protection

Tiles: Tiles are made from mud, containing radiation, mainly from the rays produced by the decay of radium and thorium (chemical elements contained in raw materials) - gamma and beta rays. Gamma rays can penetrate the human body and collide with cells in the body, which can damage the lymphocytes of the human body, thereby reducing human immunity. The β-ray has a shorter range and has a greater impact on children, but its penetration is relatively weak, and a book can block its penetration.

Floor: The floor uses adhesives in the production process, which contains more or less formaldehyde. The biggest harm of formaldehyde to the human physiological system is irritating, toxic and carcinogenic. However, the floor heating solid wood floor is much better, that is, the price is too high. If you choose to compound and strengthening, you need to carefully check the amount of formaldehyde released to reach the national standard E1 (formaldehyde emission ≦1.5 mg/L).

If you are interested in High Abrasion Spc Vinyl Flooring, please inform us spcfloors@gmail.com.