WELCOME TO Gold Lion
Jiaxing Gold Lion Decoration Material Co.,ltd.
Nine years ago, We, the Five passionate young people met and came together because of the idea of Life by green, Save for our next generation.
According to the latest report of the WHO, nearly 7 million people died from environmental pollution in 2017, and The Asia-Pacific region, including China, has the most serious environmental pollution, Also WHO estimates that about 90% of the world's people breathe polluted air. In the past six years, the level of ambient air pollution has been at a high level and is close to stability.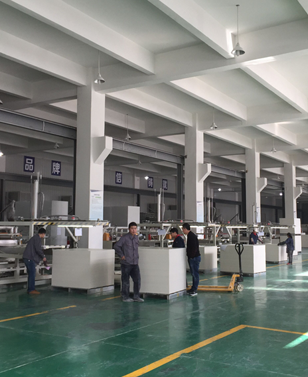 In 2015, the "Toxic flooring" event made us to look for a revolution in the flooring Industry, and therefore, we are here.
Our SPC Rigid core vinyl flooring is made from a combination of natural limestone powder, polyvinyl chloride, and stabilizers. This provides an incredibly stable base for each flooring plank. Installing our SPC vinyl flooring offers the biggest benefit to homeowners is Environmentally friendly renewable as free formaldehyde.
OUR MISSION
Our mission is to gathering more and more people to think, act, and life for a cleaner world.
OUR TEAM
Our experienced Tech Team ensures leading technology in making High Quality Products
Business Development Manager. Graduated from Zhejiang Gongshang University, major in English. Work as an export sales for about 9 years. Very experienced at dealing with various kinds of export matters, good at communication. Patient and optimistic,always try every effort to supply customer good services. Very familiar with vinyl flooring, good at selecting colors according to customer's requirements. Now served customers mainly in United States, Europe and South America.
Business Development Manager. More than 12 years of experience in foreign trade sales. The customers served are located in the United States, Canada, Europe and other countries. Provide services to customers from the perspective of customer sales, help customers develop a broader market, develop and grow together.
Familiar with the performance of the product, answer all kinds of questions from customers before and after sales, so as to integrate production and service, and bring customers a better cooperation experience.
Familiar with various international transportation operations, provide customers with reasonable plan suggestions, and arrange cargo transportation in time.