The first day canton fair live broadcast show in 15th June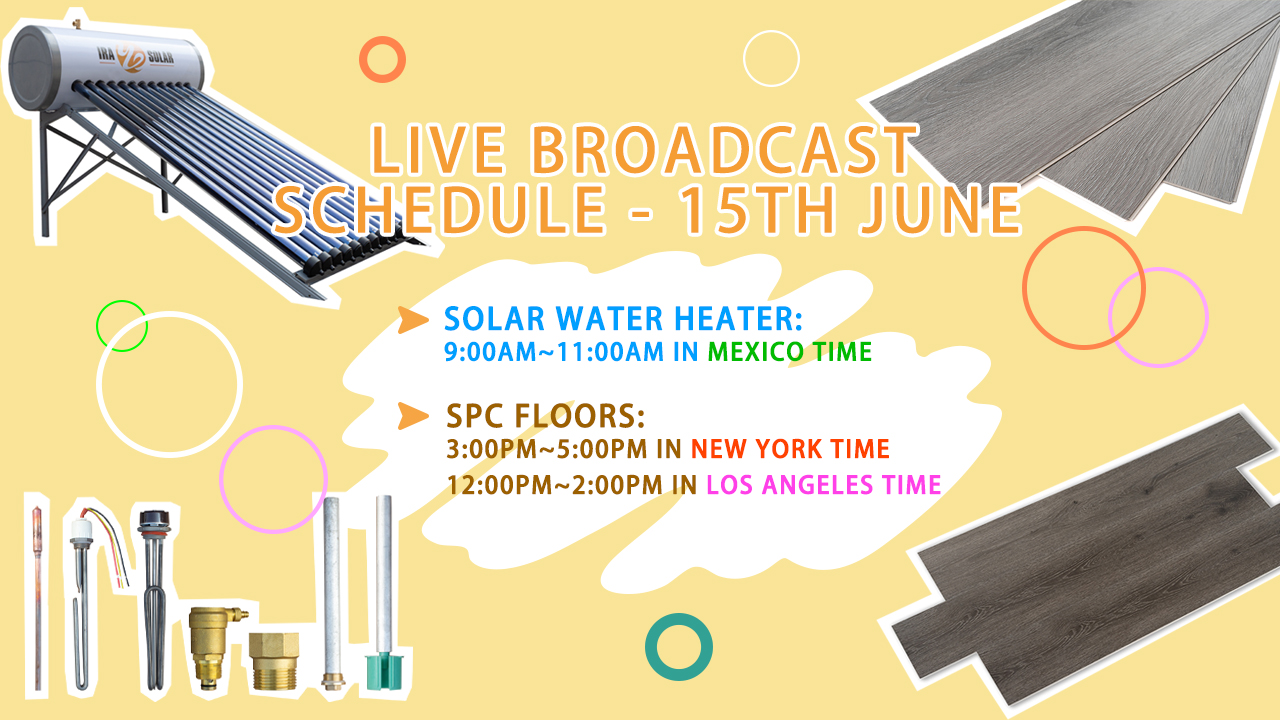 The first canton fair live broadcast will be start in 15th June, 2020.

We prepare two parts: Solar water heatr and SPC floors.
The firat show talks about solar water heater, Flora Zhang - Product Manager with 10 years of sales experience. She will briefly introduce the factory, and then focusing on 4 solar products in this canton fair: Compact pressurized solar water heater, Non-pressurized solar water heater, Stainless steel coil solar water heater and hot wind solar collector for grain drying. If you interested in solar water heater, you can view our website: www.irasolar.com or www.unipu.com
The second part is about SPC floors, and WPC wall panel, Language in Spanish. The host is Bin Zheng who has lived in Mexico for many years and well know the local market. We have 24 types of flooring for this exhibition. Bin will introduce 7 of them. In addition, we also have many preferential policies for exhibitors, the details can browse the last news or contact our sales.
See the poster above to get the time.