EIR B00000126
Plank Size: 9.06" * 60.18"
Plank thickness: 4.5mm
SPC stands for Stone Plastic Composite which is more durable and more rigid and can better stand up to wear and heavy traffic. Hawaii Holiday Collections carries lifetime limited 15 years residential warranty and 5 years commercial warranty. It will not wear through, will be free of manufacturing defects and will not rip or tear or permanently indent from normal household use.
EIR stands for Embossed in Register and is a method used by manufacturers to create the appearance of wood grain similar to real hardwood. This process intensifies the texture, depth, and appearance of the floor.
PRODUCT FEATURES
Benefits of SPC Vinyl Flooring:
100% waterproof
Stability in Temperature Fluctuations
Sound Absorbing and Deadening
No Harmful VOCs
Unilin Click - No Heavy tools required for installation
Easy Maintenance and Cleaning
Superior Stain Resistace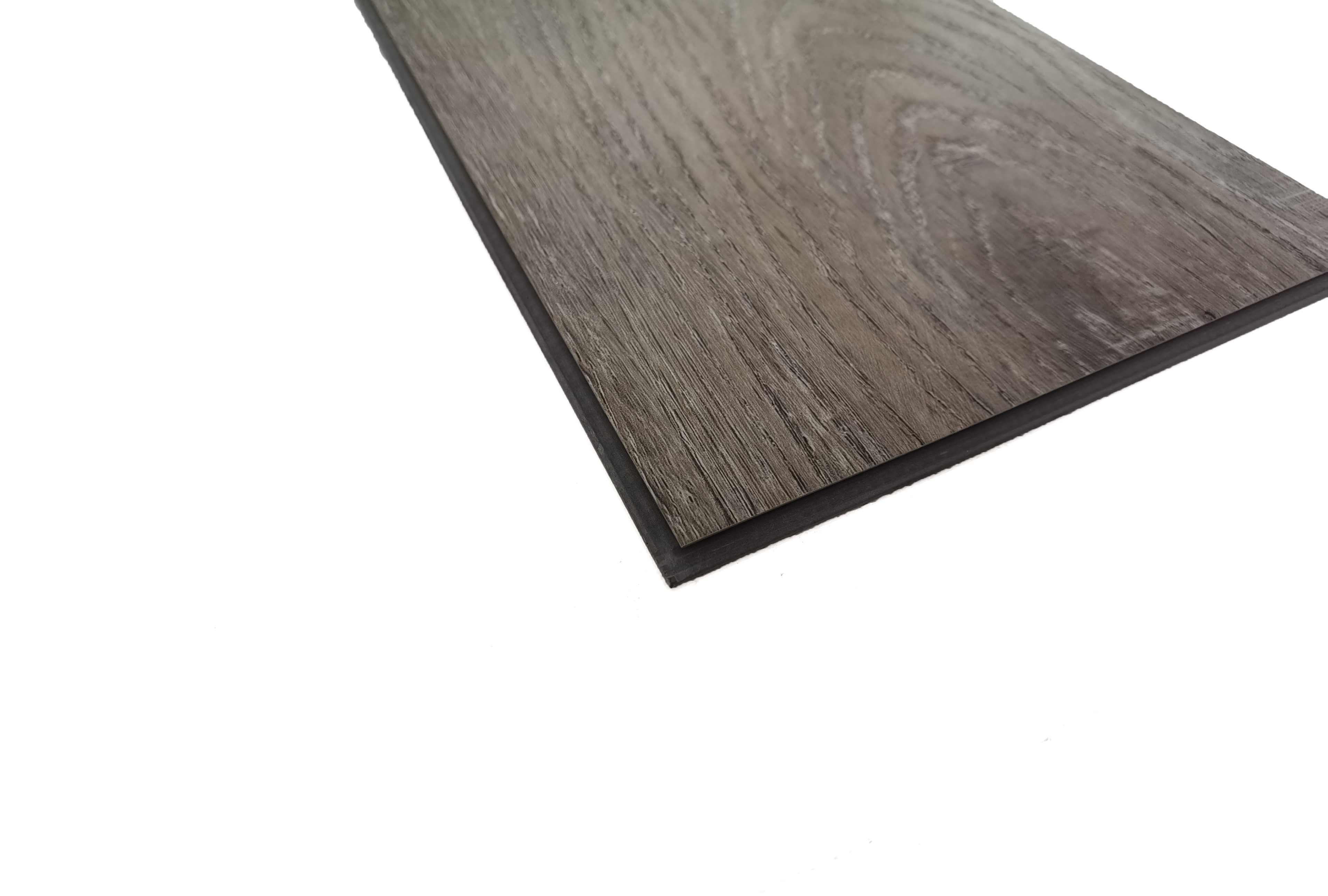 ITEM SPECIFICATIONS
| | | | | | | |
| --- | --- | --- | --- | --- | --- | --- |
| SKU Number | Thickness Of Plank | Thickness of Wear layer | Back | Size of Plank | UV Protected | Colors |
| B00000126 | 3.5mm-7.0mm | 0.3mm | +1.0mm IXPE/EVA/Cork | 9.06" * 60.18" | YES | Multi Option |
WARRANTY
| | |
| --- | --- |
| RESIDENTIAL WARRANTY | Lifetime Limited |
| COMMERCIAL WARRANTY | 30 years residential warranty and 10 years commercial warranty |
INSTALLATION

●Place natural fiber rugs at entry points to help trap grit and absorb moisture that may damage the finish. This can protect the floors from dirt or wear.
●To prevent abrasive dirt and dust from accumulating and scratching the finish, vacuum, sweep or dust mop your floor once a week or more if needed. The vacuum head should be a brush or felt attachment. Do not use a vacuum with a beater bar head.
●We recommend Basic Coatings Squeaky Clean or Bona Hardwood Cleaner for regular cleaning and removing grease and smudges from your floor.
●Do not use harsh abrasive cleaners, bleach, ammonia or vinegar based cleaners, wax or acrylic polishes, or oil soaps. These may dull or damage the finish, leaving a greasy film and making the floor slippery and more difficult to clean.
●Protect your floor against direct sunlight or any intense source of artificial lighting. Over time, intense natural and artificial light may discolor the floors.
●Do not roll, or drag heavy objects across your floor. Do not wear shoes having heel taps, spikes, cleats, rocks, gravel or sharp objects protruding from the sole.
●Add felt pads to all furniture and chair legs to prevent damage to the floor. Replace the felt pads when dirty or worn. For extremely heavy objects, use wide, non staining rubber cups. Protective floor coverings for wheeled office furniture should be used.